via the Mass Nonprofit Network we share:


Getting Grant Ready: Action Steps for Nonprofit Startups and Nonprofit in Turnaround
Grant readiness has a direct impact on the success and sustainability of nonprofits no matter what stage of the nonprofit lifecycle they are in.
But what does it mean to be grant-ready?

How do you know when you are?

What is the cost if you're not?
Join NOPI – Nonprofit Incubator and Dr. Beverly A. Browning (Dr. Bev), CSPF as we provide specific action steps every nonprofit must take to become fundable. Information provided will set the foundation to begin or return to a state of growth.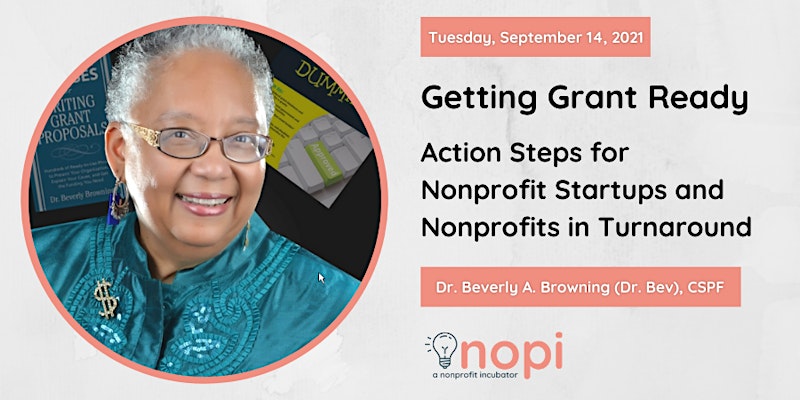 Getting Grant Ready - Webinar - Sep 14, 2021